Heavy Gauge Custom Plastic Manufacturing
Recognized as a change leader in the thermoforming industry, Ego invests heavily in state-of-the-art high-speed digital forming machines and strives to develop cutting-edge processes utilizing this advanced equipment that provide our customers with continuous improvements in part quality and ongoing reduction in lead times. Each of our machines is custom-built to exacting specifications to meet the needs of our customers and are designed to offer the very best vacuum formed, pressure formed and twin-sheet formed parts possible. We use the best CNC and robotic trimming equipment for maximum flexibility in scheduling to minimize order lead times.
---

 Heavy Gauge Thermoforming Systems
Our heavy gauge thermoforming systems are capable of handling materials up to 8-foot x 9-foot with thicknesses up to .450". Each of our plastic forming machines uses the same control systems allowing our personnel to operate each machine with minimal cross-training. As a result, our operators are able to focus their expertise on with a variety of materials and processes rather than Thermoforming Companybeing controlled by a piece of equipment.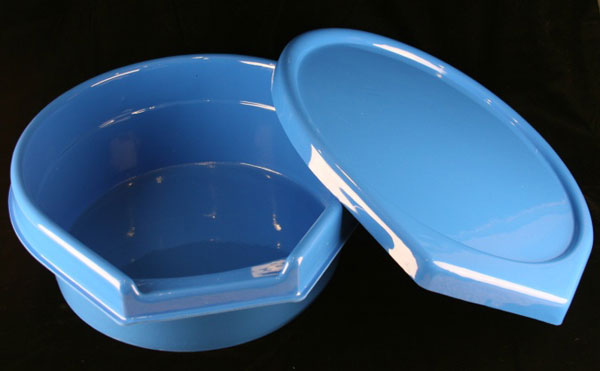 Our core manufacturing process is commonly referred to as vacuum forming. Technically, our industry defines it as heavy gauge thermoforming. Essentially, it is the heating of the extruded thermoplastic sheet to a precise temperature, and then applying vacuum and/or pressure to form the heated sheet over a mold. Many thermoformers use a variety of mold materials – wood, epoxy, and aluminum. In our regular production, API uses aluminum almost exclusively as the finished product on this mold type is far superior to other materials.
---

 The Heavy Gauge Thermoforming Process
Thermoforming allows for the use of thermoplastic sheet manufactured using a wide variety of materials. Sheet color, impact resistance, distortion temperature, UV resistance, rigidity, and even anti-static are properties that can be specified during the sheet extrusion process to enhance the detail of your final product. Working closely with several large sheet extruders, Ego customizes the thermoplastic sheet to your needs using proven techniques and materials. ABS, Polyethylene, Acrylic, Styrene, and many more plastic materials are commonly used by our customers. Beyond internal properties, we can further customize products using special texturing processes during the sheet extrusion phase or during the final molding phase to produce final textures ranging from smooth to deeply textured.
---

 The Advantages of Thermoforming
In its three basic techniques – vacuum forming, pressure forming and twin-sheet forming – thermoforming offers you many advantages in the development of your product. One of the most appealing aspects is the tooling cost. Thermoforming uses much lower molding pressures than other plastic production processes, and as such, tooling costs are lower and tooling design is quicker. Almost all quality thermoforming tooling is cast from aluminum and is cost-effective for both small and large parts.
Many of our customers utilize thermoforming exclusively due to the cost of tooling. By using less expensive tooling, these customers achieve a better return on their investment and often offset the cost of tooling in a very short period of time. In industries where continuous product changes and improvements are required to stay competitive, the thermoformed tooling is considered a major product development advantage.
Thermoforming also offers very low requirements for customized materials. In other processes, to obtain a custom color, finish or UV resistant material, "truckload" quantities of material may be required as a minimum order. In most cases, an extruded thermoplastic sheet can be customized in very small quantities, far less than a "truckload." Combining the cost-effectiveness of thermoforming with the flexibility of materials and processes, many manufacturers turn to us for the speed of our product development process.
We use the inherent benefits of thermoforming throughout the product development process from early stage CAD/CAM 3D drawings to prototyping to final tool creation and ultimately into the finished product. The result is a concept to reality product development process that offers a custom manufactured plastic part to your specifications in a cost-effective and timely manner.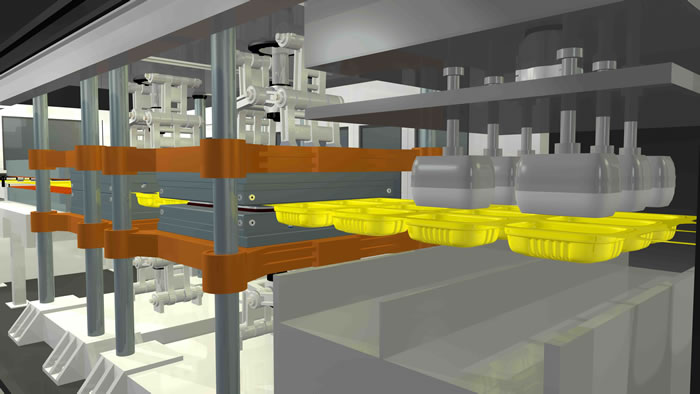 ---

 Develop your Thermoformed Product with Ego
With the assistance of our experienced engineering staff, you can easily design your product to be conducive to the vacuum forming process. By utilizing our services during your early development stages, we can better aid you in the middle and later stages, ultimately saving you time and money on your next project. When you are ready to get started with your thermoforming product, contact Ego Manufacturing Group of Shanghai China today. Ego offers high quality, custom manufactured components to companies all over the world.