CNC Machinists for Precision Tool & Die Manufacturing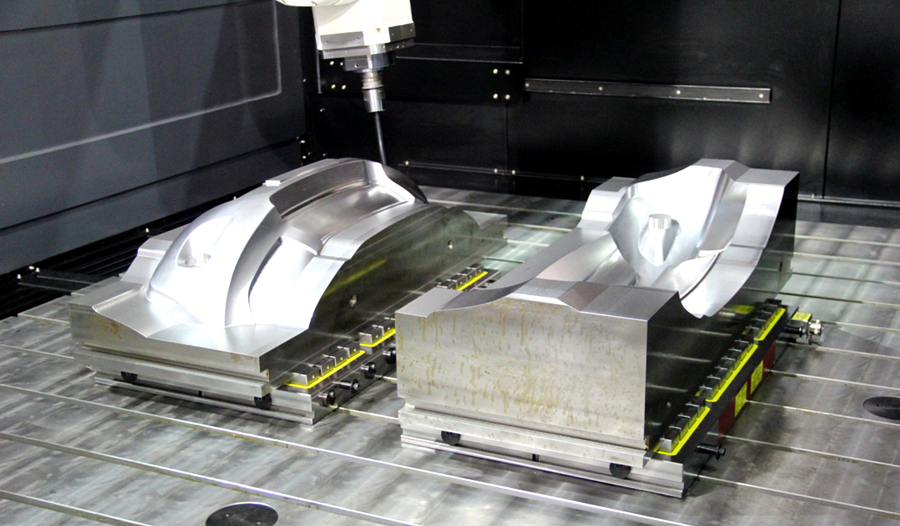 Ego Manufacturing Group fabricates precision parts for industries all over the world, and tool & die makers everywhere rely on high-quality machinery with computers to accurately measure dimensions on the parts they build. Our CNC engineers have extensive experience with components intended for use with a wide variety of tool and die machinery. Tool making typically refers to the manufacturing of tools and aids often used to produce products, and common tooling includes fixtures, jigs, gauges, molds, dies, cutting equipment, and patterns. Due to the unique nature of a tool maker's work and the wide variety of intricate products in demand, it is often necessary to fabricate custom tools or modify standard tools to fit new needs.
A die is a specialized tool used in manufacturing to cut or shape material, mostly using a press. Products made with dies range in size from small to complex pieces, including punches, dies, steel rule dies, and die sets. Precision is key in die making; punches and dies must maintain proper clearance to produce parts accurately, and it's often necessary to have die sets machined with tolerances of less than one thousandth of an inch.
Our in-house mold-making capabilities are one of the most important factors that set us apart from other contract molders. Our one stop services includes:
If you work in the tool & die making industry, and you need new precision parts made for your machinery, whether it is low volume or large volume production, please contact Ego Manufacturing Group to fabricate parts for you. Call or email us today to get a quote on our specialized services.
---

 Mold Maintainance & Repair
For every type of mold, a regular mold maintenance schedule is required to keep molds ruuning at peak performance. Without the proper maintenance, molds will inveitable begin exhibiting problems that can be costly to fix and that can drastically reduce production efficiency. Ego has its own principles for mold maintainance.
Basic Maintenance
Basic preventative maintenance is done daily. We clean the mold, applying proper lubrication to moving components. We also check for damage and wear that would affect safe mold operation and part quality. This simple maintenance can be done while the mold is in the press.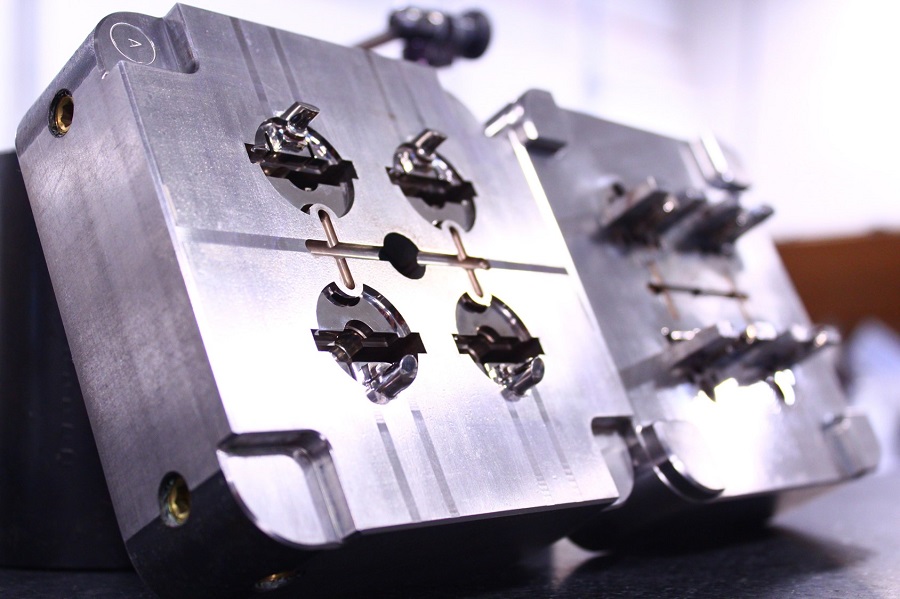 Generaol Maintenance & Repair
Depending on the complexity of the mold, larger-scale general maintenance is usually done according to cycle count, or how many times the mold has been run.
We inspect the last shot of parts from the mold for damage or defects. If all is well there, we go ahead and disassemble the mold completely. The mold plates are cleaned and inspected for signs of wear, vent depths are checked, and O-rings are replaced. Any part of the mold that is defective or damaged is swapped out.
Special occation: mold equipped with hot runner, we check it for signs of leakage and inspect the condition of the components. Then we reassemble the mold, run a thorough systems check, and ready it for production or storage.
Major Maintenance & Repair
Every mold need a major preventative maintenance after a certain cycles. This process includes all of the steps donee in general maintenance and takes a much more in-depth look. We measure the mold's alignment features, compare them to their baseline 'new' condistion, and replace them as necessary. All other components are measured to the original print dimensions and put back to new condition. If the mold cavity finish is degraded at all, we refurbish it. When all is said and done, we rebuild the mold in better-than-new condition and put it back to work!
Regualr and proper completion of all three types of maintenance is the key to keeping our molds in excellent condition.
Mold Modification
Mold modification is often required during manufacturing, especially for new developed projects. Ego manufacturing group has professional mold builders and mechanists to analyse the possibility of modification our customer requires, and provide advises to customers. Using advanced machines to finish the modification after all agreed on both parties.
---

 Manufacture Tools with the Best Precision Parts from Ego Manufacturing Group
Tool and die production is a crucial part of many manufacturing processes, especially those producing plastic products. Intricate details and tight tolerances are regularly demanded to satisfy their customer base. Ego Manufacturing Group is an ISO Certified machine shop offering the highest quality tool and die services to improve your manufacturing results. We utilize the highest precision CNC techniques to achieve the impossible, including:
​
​
| | | | | |
| --- | --- | --- | --- | --- |
|   | |   | |   |
| CNC Swiss Machining | | Multi Axis CNC Machining | | Wire EDM |
| | | | | |
| | | | | |
| | |   | |   |
| Lathe / Turning | | Jigs & Fixture | | Texture & Polish |
---

 Tool Manufacturing with Swiss CNC Machining
Swiss CNC machining is another option for gaining the parts you need for tool and die making. This precision manufacturing uses CNC unit-operated lathes to rotate parts when cutting. These machines have a micromachining range of 1mm to 4mm diameter and each machine can perform multiple functions, saving additional time.
Along with creating parts of tool and die making, Swiss CNC machines can fabricating specialty jig and fixtures. Stop using makeshift fixtures which aren't secure and make work harder. These custom jigs can be made to your exact specifications through our Swiss CNC machining process. You'll have a completely accurate fixture for whatever work you do.
---

 5-Axis Milling for Tool and Die Makers
Tool and die makers require the most exact production to do their job right. 5 axis machining cuts across X, Y, and Z linear axes along with rotating on the A and B axes. The result is more complicated and precise geometries of cut pieces. Ego Manufacturing Group use 5 axis machining to fabricate custom parts for use in tool and die making.
By using one machine to complete pieces, 5 axis machines save time in the production process. You get your finished parts faster since there is no need to move material between different machines.
Of course, your micromachining, 5 axis or Swiss CNC machining precision parts are only as good as the operators behind it, which is why you need Ego Manufacturing Group experts.
---

 Precision Tool & Die Makers for Any Project, Big or Small
Whether your own CNC machines are having trouble achieving the tight tolerances or detailed intricacies your product requires, you're in need of high-quality parts manufactured on a mass level, or you just need a few tools and dies made for your plastic injection molding company; Ego Manufacturing Group offers ultra-precision CNC from industry leaders. As an ISO 9001 Certified CNC Machine Shop that only employs the highest trained professionals, you're assured that each and every one of our services meet and strive to exceed industry quality standards. We are equipped to successfully machine complex die and mold parts, parts with small internal Radii, small slot details, and spray nozzles.