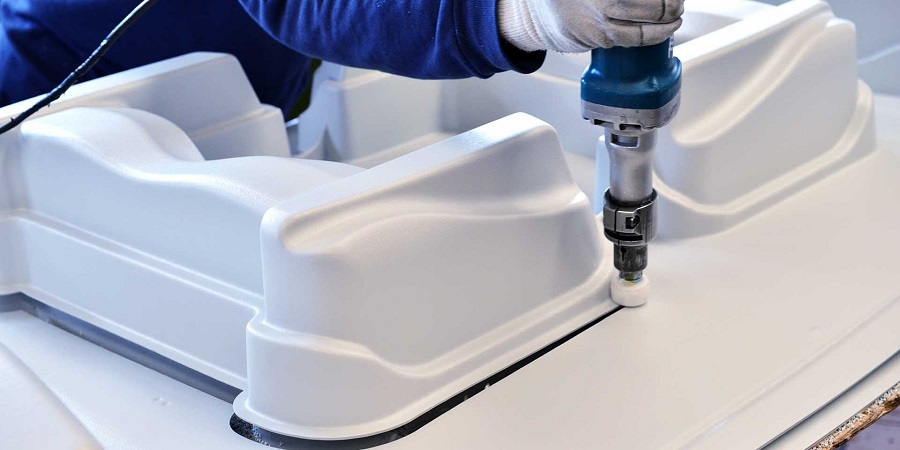 Ego offers an unparalleled value-added-services program for our customers' thermoformed, injection molded, roto molded and blow molded projects. Many customers rely on us to not only mold their plastic parts but to deliver them ready to be used in additional manufacturing operations.
Complex assembly operations and kitting processes are incorporated into our MRP planning systems and production scheduling to coordinate the manufacture of plastic parts with the arrival of purchased components. Our detailed planning and procurement systems ensure that all parts are ready to be combined at the right time, in the proper order, to ensure timely delivery of assembled and finished parts.
We successfully deliver one complex assembly customer at more than 99.2% on-time. This program consists of approximately 60 products. More than 100 components – including various colored plastic molded parts, screws, plates, labels, and adhesives – are used to create the final products. We receive weekly order plans from the customer, assemble to plan and consolidate into a single weekly delivery to their manufacturing line. Each of the 60 final products arrives ready to be installed, saving the customer multiple manufacturing steps and simplifying their supply chain dramatically.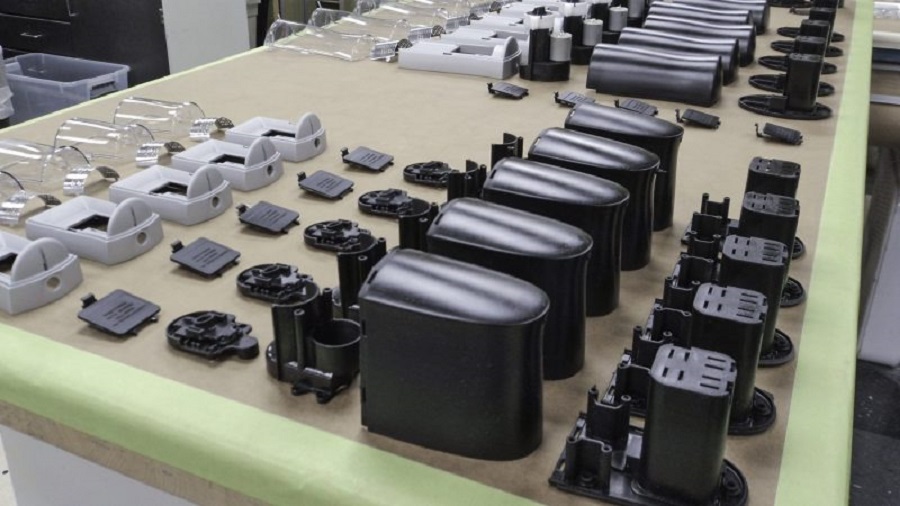 Customers often request that we use special adhesives to bond multiple thermoformed parts into complex assemblies. Our engineers have access to a wide variety of proven adhesives useful in many different applications.
We routinely install mounting hardware such as clips, riv-nuts, and brackets during the CNC trimming stage to enhance the finished part functionality when it arrives in a customer's facility. By incorporating this process into our normal manufacturing steps, we are able to offer an extremely cost-effective service that can greatly simplify your supply chain operations.
Our skilled workforce is also well trained in conventional finishing processes such as saw cutting, hand routing, and drilling. These functions are often incorporated into the plastic forming stage to speed final production of large parts.
From the complex to the simple, our focus in Assembly and Finishing is to maintain our commitment to quality parts, delivered on time. Many manufacturers treat these value-added services as a pain which often extends lead time and can increase costs.